Make your upcoming move easier with a U-Haul truck rental.
When faced with a big move, you may feel overwhelmed and unsure of the best way to transport all your furniture and belongings. It can be stressful and inconvenient to ask for help from friends and family, as well as hard to coordinate with so many different schedules. At Hillsdale Mini Storage, we understand how complex moving can be, which is why we offer great U-Haul truck rental services to our customers in Advance, North Carolina.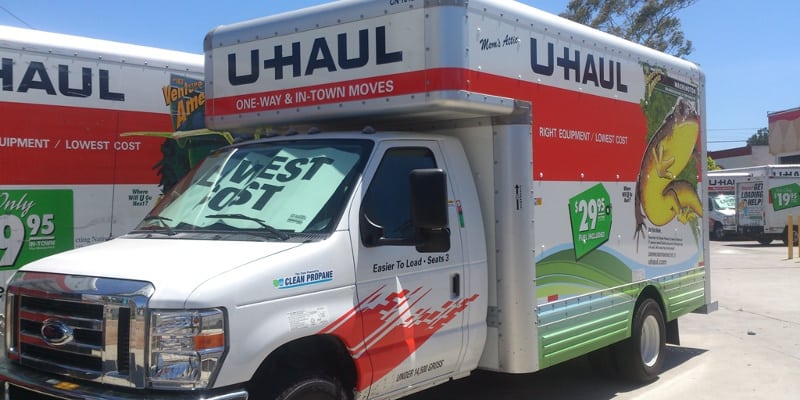 Renting a U-Haul can make your moving day a smoother and easier process. These trucks can give you more room to move more of your belongings quickly, and you can book it whenever is most convenient for you. Using a U-Haul moving truck will also protect your items more than other vehicles, so your furniture and other possessions will make it intact to your destination.
With all the planning that goes into moving, we know how frustrating it can be to face unexpected charges and expenses. We always offer consistent services and pricing, so you can plan effectively for any U-Haul truck rental you need. This way, when the big moving day comes, you won't be surprised with extra fees or costs associated with your U-Haul truck rental and can focus on completing your move.
Choosing the Right Size U-Haul Truck Rental for Your Upcoming Move
Moving is a big job, so before moving day, you try to find as many ways as possible to make your move easier. On top of reserving a U-Haul truck rental from us at Hillsdale Mini Storage, it's essential to know what size truck you need before the big day, so you don't have problems moving your belongings from one place to another.
Here are some tips for making sure you reserve the right size U-Haul truck rental for your upcoming move:
Consider the cubic feet per truck. Every truck rental can hold an approximate number of belongings based on the amount of square footage of the home. Use this as your starting point to determine what size truck you need.
On top of the cubic feet per truck, think about the belongings you're moving. Do you have several couches or large pieces of furniture, appliances, or even a piano? The types of belongings you're moving play a role in how much truck space you need.
How long you have to make the move can also make a difference. For example, if you have the convenience of doing your move in phases, you can get away with a smaller truck than if you were making a move across the country.
We'd be happy to help you figure out the right size U-Haul truck rental for your needs to make your next move a success. Give us a call today to speak with one of our representatives!
Make your upcoming move easier by investing in a U-Haul truck rental from Hillsdale Mini Storage. With our great services and truck rentals, your move will be easier and less stressful. Contact us today to book your U-Haul truck rental!
---
At Hillsdale Mini Storage, our U-Haul truck rentals are available to residents of Advance, Bermuda Run, Mocksville, Clemmons, Winston-Salem, Lexington, Lewisville, and Salisbury, North Carolina.