Traveling around and enjoying camping in the outdoors is so fun when you have an RV. It is a great way to camp, and you can make so many great memories with your loved ones. However, it can be a challenge to find a place to store your RV when you are not using it. RVs are really quite big, and many people do not have a place on their property to park them when they are not using them. Also, some neighborhoods and communities have rules and regulations that do not allow the residents to park RVs on their properties. You could be fined if you park an RV on your property if this is the case. So what do you do? RV storage is the perfect solution.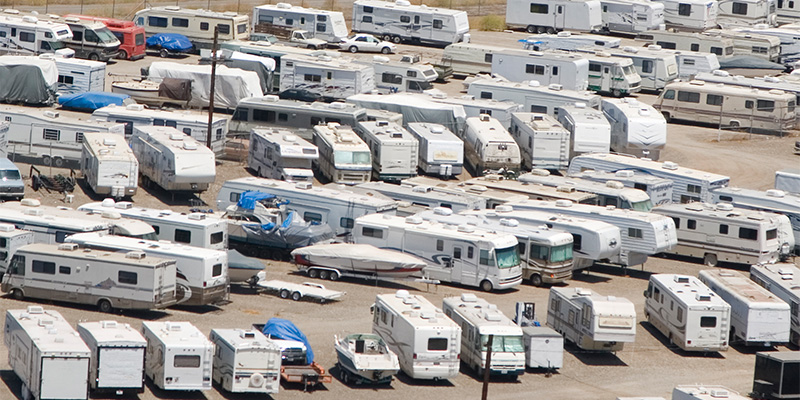 With RV storage you get the best of both worlds. You get to use your RV as much as you want, but you do not have to worry about where to park it. You can rent a space to park it that is safe and secure. You can take your RV out of the storage facility as much as you want and will not have to worry about finding parking when you are done with it. RV storage is also the perfect solution when you are looking for a place to park your RV for the winter when you are not using it. You will not have to worry about it being in the way or getting in trouble for having it parked on your property.
If you are looking for a safe and secure place for RV storage, contact us today at Hillsdale Mini Storage. We have a great storage facility, and we can accommodate RVs of all different sizes. Our facility is closely monitored and very secure. We also allow 24/7 access to your RV; you can come and pick it up or drop it off any time that is convenient for you. We offer prices that are affordable to all of our customers. You can have a great spot to store your RV for a price that won't break the bank.