We're known throughout Advance for our highly secure storage buildings and variety of storage options.
Whether you need to clear out some space in your home, you need a place to keep your belongings during an extended vacation, or you need a place to keep an extra vehicle, we've got you covered. Here at Hillsdale Mini Storage, our storage buildings are fully equipped to handle all your storage needs, which is why we're known throughout the Advance, North Carolina area for our exceptional options and facilities.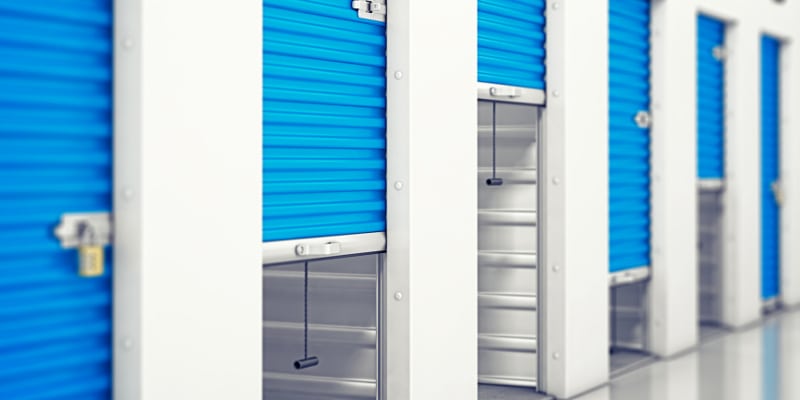 Our storage buildings are highly secure, consistently monitored, and accessible to those who rent storage space from us. With staff on-site and high-end security cameras constantly monitoring the property, you can rest easy knowing your belongings are always completely safe and secure. Since we opened up our storage buildings for rent back in 2005, we've gained a reputation for being the best place to turn for secure and flexible storage solutions.
We offer storage units in a variety of sizes, as well as climate-controlled units. Just let us know what you're looking for, and we're confident we'll have exactly what you need. Our onsite staff is always available to answer your questions, introduce you to your many options, and ensure you feel confident about your decision to rent storage space from us.
Best Uses for Storage Buildings
While there are obvious reasons why storage buildings can come in handy, there are a few unique ideas that you might not have thought about. To inspire you to make some changes that can make your life easier, we want to share with you a few ideas for utilizing storage buildings here at Hillsdale Mini Storage.
Seasonal Items– If you have noticed that your supply of holiday decorations has been growing in leaps and bounds, it may have outgrown the area where you have them stored. In addition, it can be challenging to have them organized so you can easily pull out your Halloween, Easter, Christmas, and other holiday items when you need them. Storage buildings give you the ability to store them all easily and keep them organized, while freeing up space at your Advance, North Carolina home.
Kids Clothing- As your children outgrow their clothes, many parents find it a budget-friendly endeavor to put them aside for younger siblings. If you have several years of age difference, that can leave you with a challenging storage issue, but with storage buildings, you'll be able to take a box, labeled with size, when you want to put them away and grab the ones that the younger child is ready for.
Hide Gifts– Do your kids manage to find every hiding place where you've put their birthday or holiday gifts? Do you sometimes forget where you put one and only remember it after the holiday has passed? Do you have trouble remembering what you've bought, especially when you grab things during the year when you see a bargain? Storage buildings resolve those problems by giving you a private place to store them and keep them organized.
We'd be more than happy to show you around our storage buildings in person and give you further information about everything our facilities offer. You can also give us a call to speak with one of our staff members at Hillsdale Mini Storage. We look forward to hearing from you!
---
At Hillsdale Mini Storage, our storage buildings are available to residents of Advance, Bermuda Run, Mocksville, Clemmons, Winston-Salem, Lexington, Lewisville, and Salisbury, North Carolina.