Our U-Haul truck rental service makes it easier to plan for your move.
Moving is an exciting venture in your life, but it can also cause some stress. Figuring out what you're going to do with all your stuff to get it from the old place to the new place is especially overwhelming, but at Hillsdale Mini Storage, we have an easy solution. We offer U-Haul truck rental service, giving you access to moving trucks of all sizes that you can use to transport your items. Renting a U-Haul can help make your moving day go more smoothly because you don't have to arrange for friends with trucks to bring their vehicles and help. Instead, you can load up the U-Haul with all your boxes, furniture, and other possessions, then shut the door and be on your way.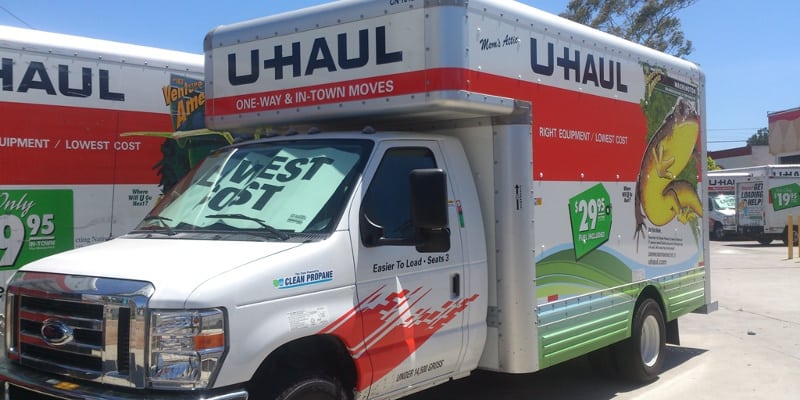 As you prepare for your U-Haul truck rental, make sure to consider a few important tips. First, figure out the square footage of your home and make sure you select a truck that can hold the amount of stuff you have. Next, think about any particularly large or bulky items you'll have to move, such as appliances, furniture, or musical instruments. If you have these types of items, you may need a larger truck than you anticipate.
Tips for a Smooth U-Haul Truck Rental
Here at Hillsdale Mini Storage, we understand that moving to, from, or within the Bermuda Run, North Carolina area is a challenging time. If you have investigated the cost of a moving company, it is no surprise that you have decided to go with U-Haul truck rental instead. While this is a more affordable option, there are some things you can do to make sure it is also less stressful. Here are a few tips for a smooth move using a U-Haul truck rental.
Pack Before Picking Up the Truck- The rental time included with a one-way U-Haul truck rental does not give enough time to pack and load at the same time. Have as much already packed as possible to avoid paying for additional days.
Get the Right Sized Truck- It is far better to get a larger truck than you think you'll need than to make multiple trips, which either adds on mileage charges or necessitates the rental of a second or even third truck to accomplish your move.
Rent a Dolly- Save your back and rent a dolly to help with your larger items. Include an appliance dolly if you'll be moving a refrigerator, stove, washer, dryer, or freezer – that strap makes the job much easier and safer!
Overestimate Number of Boxes- Order your boxes with your rental, and they'll be shipped to your door in advance. It is better to order more than you think you'll need, as we'll be happy to take back any that you do not use. That will save you time running around trying to find more boxes at the last minute.
Our U-Haul truck rental service makes it easier to plan for your move. When the day arrives, simply visit our location and pick up your truck. You can then keep it for as long as you have it reserved, making multiple trips or taking all your stuff in one haul. We offer truck rentals to customers in Bermuda Run, North Carolina and much of the surrounding area, so contact us today to schedule a truck for your moving day.
---
At Hillsdale Mini Storage, our U-Haul truck rentals are available to residents of Advance, Bermuda Run, Mocksville, Clemmons, Winston-Salem, Lexington, Lewisville, and Salisbury, North Carolina.