We are proud to be a reliable U-Haul truck rental location.
Whether you are moving within the Clemmons, North Carolina area, across the country, or just have some items you need to move from Point A to Point B, a U-Haul truck rental is the most cost-effective solution. It can be very expensive to use a moving company, and you may not be comfortable putting strangers in control of your belongings. At Hillsdale Mini Storage, we felt that while anyone can benefit from truck rentals, those using our storage facility would find it exceptionally convenient to pick up a U-Haul truck rental here and then return it once they were done putting their items into storage or getting them to their new home. We are glad to offer this service, which is available to everyone, not just our storage tenants.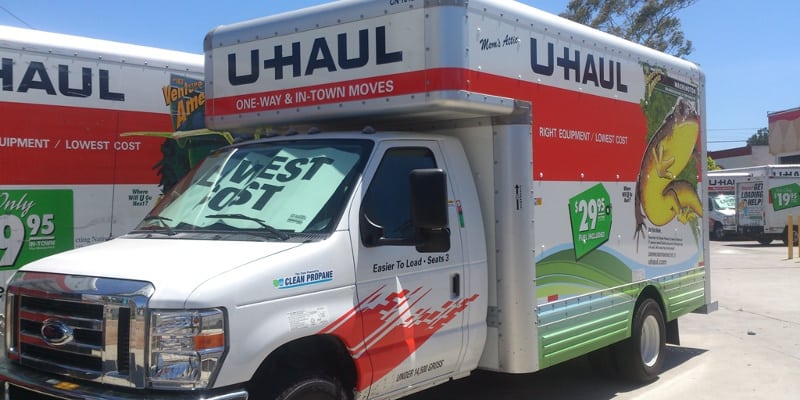 Not all U-Haul truck rental locations are the same, but you can be confident that we will handle your truck rental in a professional manner. We'll address any questions you have, do a thorough inspection of the truck before you take it and when you return it, and be sure it has been serviced in a timely manner so it will be reliable. When you get a U-Haul truck rental through us, we'll also be sure it is clean and ready to go. We'll go over all the relative costs and options so you don't get any unexpected surprises.
Our level of customer service sets us apart from other U-Haul truck rental locations, so you can move with confidence. We understand that moving is stressful and the last thing you need is a lack of professionalism when you are dealing with an authorized U-Haul dealer. If you have any questions about a local or one-way U-Haul truck rental, don't hesitate to reach out to us.
---
At Hillsdale Mini Storage, our U-Haul truck rentals are available to residents of Advance, Bermuda Run, Mocksville, Clemmons, Winston-Salem, Lexington, Lewisville, and Salisbury, North Carolina.